My Time in Heaven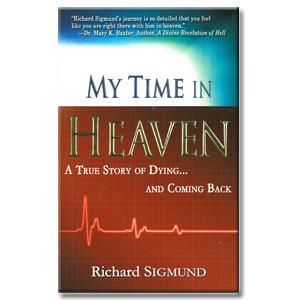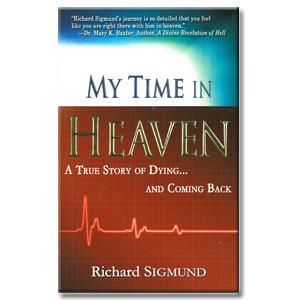 My Time in Heaven
"Everyone should read this captivating story of Richard Sigmund's journey through the remarkable eternal home God has prepared for us. It is so detailed that you feel like you are right there with him. My Time in Heaven will enlighten your life and open your understanding to the glorious things of the living God. I highly recommend this book!"
--Dr. Mary K. Baxter - Author, A Divine Revelation of Hell and A Divine Revelation of Heaven
God has confirmed Richard Sigmund's ministry through powerful signs and wonders, including the blind seeing, the dear hearing, the lame walking, and several people raised from the dead.
192 page Softcover book