Rees Howells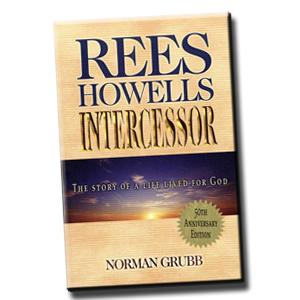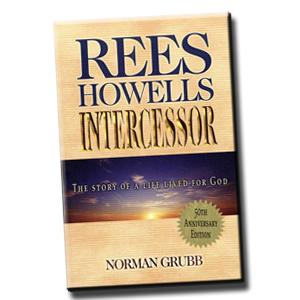 Rees Howells
Rees Howells: Intercessor
How did the faith and prayers of a humble coal miner affect the course of World War II?
Rees Howells was a man uniquely taught of God who found the key to prevailing prayer, became the channel of a mighty revival in Africa, was taught the principles of divine healing, and progressed even further in faith until world events were affected by his prayers.
Softcover book
Samuel Rees Howells: A Life of Intercession
The Legacy of a Hidden Intercessor.
Rees Howells, a powerful intercessor, taught his son Samuel the principles of intercession and commissioned him some weeks before his death, stating, "Whatever you do, stand and maintain these intercessions." For the next fifty-four years, Samuel Rees Howells exercised a powerful intercessory ministry as he focused prayer on gospel liberty, in order for the good news of the Gospel of Jesus Christ to be given to every creature.
With the mantle of intercession weighing heavily upon him, Samuel spent decades participating with others in their own countries, in profound spiritual struggles that shook world events and shaped history for God's glory! Discover how Samuel was led by the Holy Spirit to exercise authority over the principalities and powers, and to 'pray through' until God's purposes were fulfilled in many lethal world conflicts. Learn how God still intervenes in world history, from the Korean War to the Cuban Missile Crisis, and from the Six-Day War to the fall of the Soviet Union!
Beginning in the days of Rees Howells, this book continues this powerful story of intercession and traces its effectual legacy into the twenty-first century. Filled with principles of intercession, faith and spiritual warfare, this book provides a fascinating insight into what is possible when the Holy Spirit finds an individual, who will stand in the gap and become a channel for His intercession. (Ezekiel 22:30, Romans 8:26-27, Ephesians 6:12.)
Richard A. Maton worked under Samuel's ministry for forty-seven years and provides us with an eyewitness account of Samuel's life of intercession. Richard is married to Kristine who joined Rees Howells' Bible College in 1936 and prayed alongside him.
236 page paperback book, including 39 black and white photos.