Daniel - Artscroll Tanach Series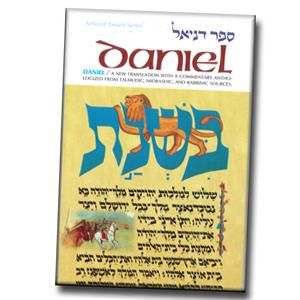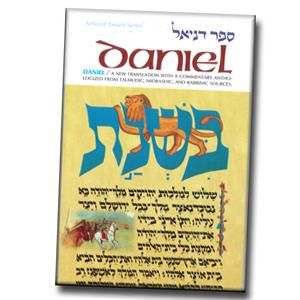 Daniel - Artscroll Tanach Series
Daniel - counselor to kings, interpreter of dreams, exemplar of courage, prophet of future subjugation and redemption.
As the dark clouds of destruction closed around the doomed Jerusalem, King Nebuchadnezzar took its finest youths to Babylon to be trained as his ministers and servants. The Divine Hand was preparing the way for Exile - for Daniel was among these youths.
*Judean youths become Babylon's ministers.
*Chananyah, Mishael, and Azaryah - Shadrach, Meshach, and Abed Nego - in the fiery kiln.
*Daniel in the lions' den.
*Nebuchadnezzar's dream and Exile.
*Belshazzar's orgy and punishment.
*The handwriting on the wall.
*Four Kingdoms and the End of Days.
*A sweeping overview: "Daniel/A Bridge to Eternity."
*Biographical sketches of all commentators cited.
Never has the Book of Daniel been so thoroughly treated in any language. Finally, the curtains hiding its mysteries are parted.
350 page hardcover book